In-depth analysis

Newsec offers Property Market reports to help our client's decision-making process. The unique market data in our property market report offers excellent transparency to the target area's property markets. Market reports are updated at a suitable frequency, so You will always have available up-to-date market data.

Newsec Finland is involved in transactions with a volume of € 700 million per year and leases of 295 000 square meters. The total value of properties valued annually is € 25 billion and the area of properties managed is 9 million sqm.

With more detailed Market reports, we provide extensive market information to support the decision-making of investment and leasing teams as well as reliable information on rental levels for asset managers for budgeting and reporting on managed properties.

Market reports

Newsec market reports give You an unique opportunity to follow developments on the property market. We offer several market reports for different segments. Currently we have regularly updated Logistics Market report, Office Market report, and Residential Market report.

We gladly make customized market reports and property market analysis such as retail property market reports and care property market reports or customize our regularly updated market reports to fully meet our clients' needs. Customized market reports can be made of chosen property segments and submarkets.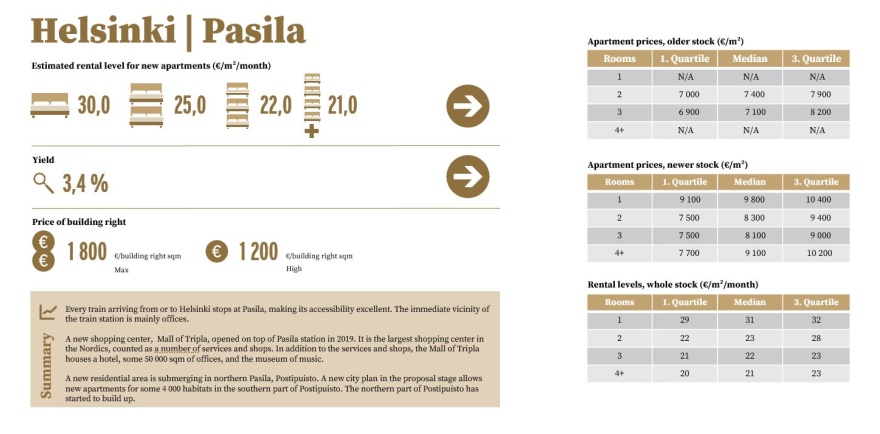 New market report- Residential
There is lot of activity in the Finnish residential properties market at the moment. Newsec now provides the most extensive residential data on the market for all parties involved in the residential market. Our Residential Market Reports provide comprehensive residential market data for Finland's significant submarkets in the Helsinki Metropolitan Area, Turku, and Tampere.



Newsec
Mannerheiminaukio 1A
PO Box 53 FI-00101
Helsinki
info@newsec.fi
+358 207 420 400